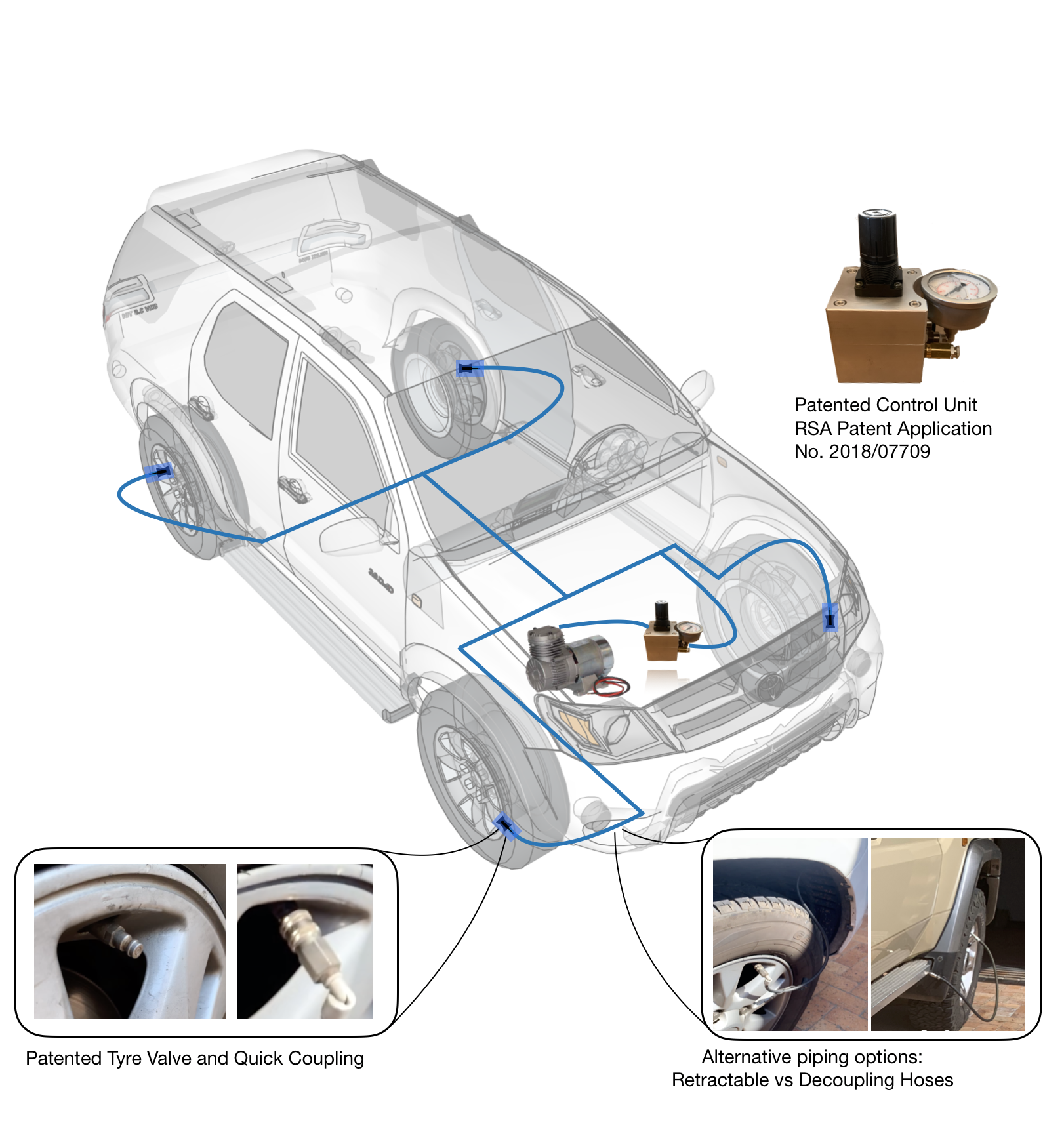 tyflate Tyre Inflation System
The tyFlate Control System regulates the deflation and inflation of your tyres. The whole system consists of a fixed installed pipe harness, with retractable or removable hoses on the wheel arches, special patented quick release, high air-flow tyre valves and the tyFlate Control Unit. A portable or permanently installed compressor is also required for the inflation of the tyres. Deflation of all four tyres simultaneously is a simple and convenient process of setting the required pressure on the tyFlate Control Unit, connecting the tyres and wait for the process to finish, normally within 2 minutes. Inflation of all four tyres simultaneous is the same simple process, plus switching on the compressor to provide the air.
Components:
- tyFlate Control Unit
- Patented tyre Valves
- Permanent installed pipe harness
- Air Compressor (optional, can use own compressor)
Functions:

- Automatic stop of deflation at preset pressure
- Easy adjustment
- Suitable for pressures from 0 – 4 Bar
Inflation Control System
The patented control system regulates the inflation of deflation air flow. Once a set point is reached, the control system closes the airway and no more air is inflated or deflated from the tyres.
The system allows the user to deflate or inflate all four tyres simultaneously
Permanent installed pipes allow for easy and fast operation.
Quick couplers make it easy to connect, and allow for high volume air flow.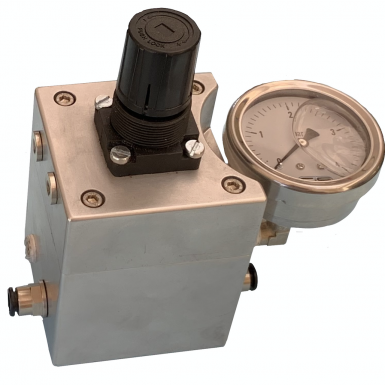 Tyre Valves
Based on patented system
High air flow rate.
Quick coupling for fast attachment.
Mounting of internal TPMS sensor on back of valve (no need for 2nd hole in rim)
Stainless steel for durability and ruggedness.

Coiled Hose Holders
On some vehicles, like trucks and Land Cruiser, it is easier to install and operate a set of coiled hoses at each wheel. These coiled hoses are stored in round hose holders /depots that are then mounted on the vehicle.
Easy to operate, and neatly packaged.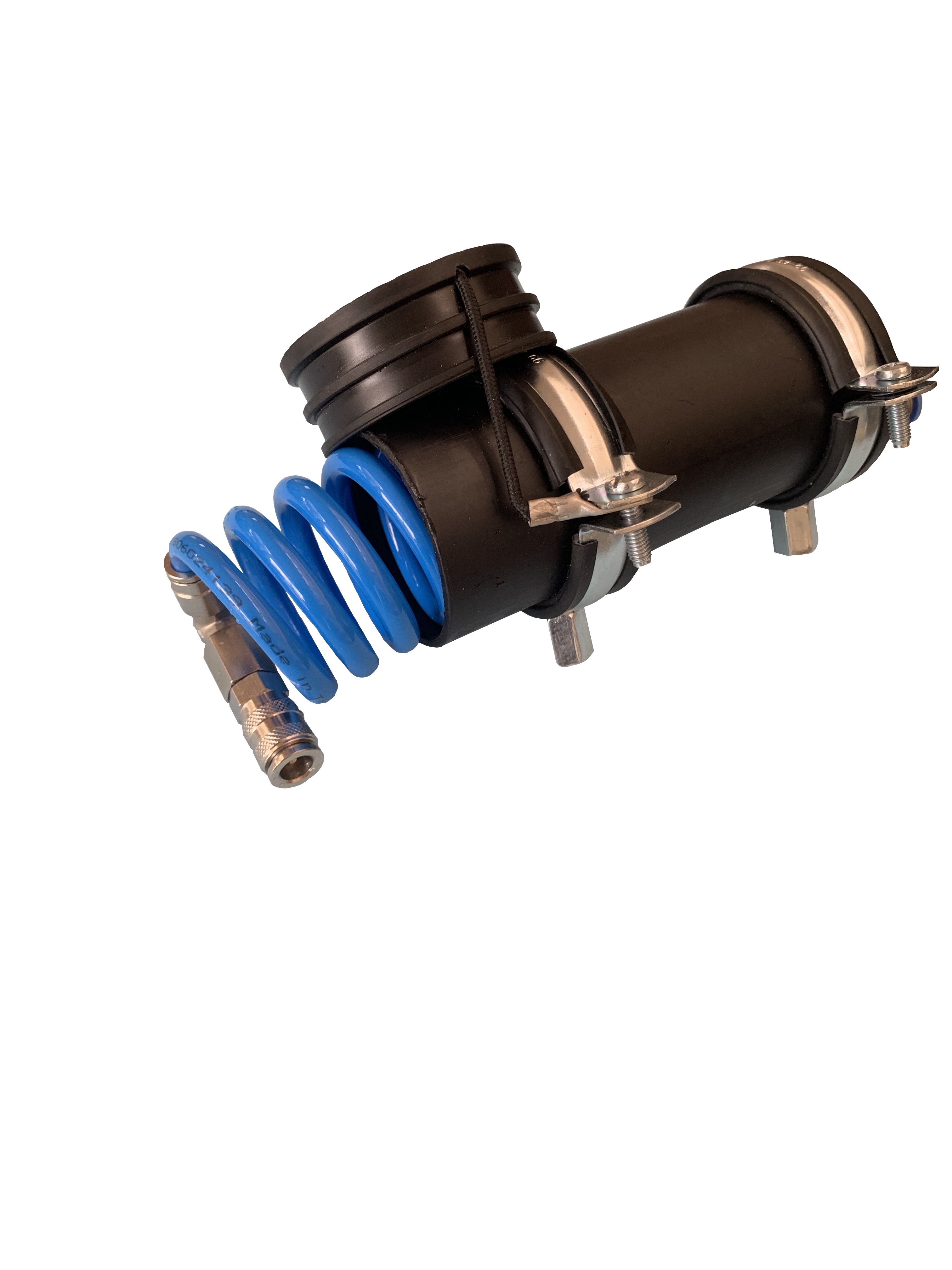 12V Industrial standard compressors.
Our compressors are extremely tough and capable, having high flow rates, high duty cycles and tried and tested in military verhicles in Australia, the Middle East and other countries.